"FRIENDS TELL EACH OTHER EVERYTHING. DON'T THEY?

Everyone wants perfection.
But there is no such thing.

Nancy has the perfect life. She is bright, beautiful and rich with an adoring husband and daughter.

At least that's what it seems on the outside to her two best friends.

But then Nancy is murdered.

And as the lies start to unravel, they realise they never knew their perfect friend at all.

She clearly had as many secrets as they do…"
Hello and welcome to damppebbles. Today I am delighted to share my review of Perfect Strangers by Araminta Hall. Perfect Strangers was published by Orion Books on 8th July 2021 and is available in hardcover (under a different title: Imperfect Women), paperback, audio and digital formats. I chose to read and review a free copy of Perfect Strangers but that has in no way influenced my review. My grateful thanks to Yadira at Orion Books.
Eleanor, Nancy and Mary met at university and became best friends. Now in their forties, the bond between the women is still strong but life has taken them in different directions. Eleanor is a committed career woman, Nancy is wealthy and lives a perfect life with her perfect husband, Robert. Mary is a downtrodden wife who lives only for her three children. When Nancy is murdered, the lid is lifted from her perfect life and her friends discover that they may not have known her quite as well as they believed…
I've been wanting to read an Araminta Hall novel for a while now so I jumped at the chance to read Perfect Strangers. And I'm so glad I did. Perfect Strangers is a beautifully written, intelligent unravelling of three complex lives which I found to be an immersive read. Hall dissects the intricacies of being a woman with a deft hand and I was drawn into the lives of these three fascinating women.
This is very much an introspective novel where we see into the characters' lives, experience their thoughts and feelings at first hand and watch as long held secrets are discovered. How well do you really know those closest to you? I think I've asked this question many times on the blog before and the answer remains the same. Probably not as well as you think! As the years pass by, the friendship held by the three women deteriorates. Bonds not quite as strong as they once were. They put themselves first and don't always care about the implications of their actions on the others. They're selfish, manipulative and deceitful. But aren't we all, to a degree?
The author has written the story around the murder of Nancy, but the reader hears from all three women in glorious detail. Interestingly, the focus of the book isn't really on solving Nancy's murder but analysing the past and present, the implications of certain events and about coming to terms with not really knowing the people you care about the most. Perfect Strangers has a deliciously slow build to it with an intimate feel, and it's a book I enjoyed.
Would I recommend this book? I would, yes. Perfect Strangers is a cleverly written examination of the lives of three very different women and what makes them tick. If you're looking for an intricate novel which explores the lives of its main characters in beautiful detail, this is definitely the book for you. There are characters within the pages you will warm to (I loved Mary for many different reasons) but there are also characters to loathe. I loved the visceral reaction a couple of the male characters evoked within me. Wonderful stuff! I would read another book by this author without a moments hesitation. Recommended.
I chose to read and review a free copy of Perfect Strangers. The above review is my own unbiased opinion.
Perfect Strangers by Araminta Hall was published in the UK by Orion Books on 8th July 2021 and is available in hardcover, paperback, audio and digital formats (please note, the following links are affiliate links which means I receive a small percentage of the purchase price at no extra cost to you): | amazon.co.uk | Waterstones | Foyles | Book Depository | bookshop.org | Goodreads |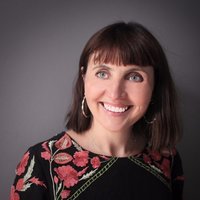 Araminta Hall began her career in journalism as a staff writer on teen magazine Bliss, becoming Health and Beauty editor of New Woman. On her way, she wrote regular features for the Mirror's Saturday supplement and ghost-wrote the super-model Caprice's column.