"You know your fear is irrational, you've checked the statistics. Flying is safer than driving – nineteen times safer. Irrational, perhaps. But you're not wrong.

Mats Krüger is terrified of flying. But his daughter, Nele, is about to give birth to his first grandchild, so, for once, he's taking the risk and making the thirteen-hour flight from Buenos Aires to Berlin.

Of course, he's taken precautions. He's bought the five statistically safest seats on the plane, as well as seat 7A – the spot where you are most likely to die in a plane accident – so no one can sit there. Just in case.

But Mats has to give up seat 7A to another passenger. Moments later, he receives a phone call. Nele has been kidnapped. The caller has a single demand.

Convince the pilot to crash the plane. Or Nele dies."
Hello and welcome to damppebbles. Today I am delighted to share my review of Seat 7a by Sebastian Fitzek (translated by Steve Anderson). Seat 7a was published in paperback format last Thursday (that's 5th August 2021) by Head of Zeus and is also available in hardcover and digital formats.
If you're a regular visitor to damppebbles then you may be aware that I have a bit of a thing for plane/flight based thrillers at the moment. I think this is the sixth book (possibly seventh…) I've read in recent months where the action is based around a plane being hijacked, crashing or going missing. I love them. I'm also a fan of Fitzek's thrillers so Seat 7a was a must read for me.
Psychiatrist, Mats Krüger, is able to cure many of his patients ailments but what he's never been able to do is rid his own intense fear of flying. When his estranged pregnant daughter, Nele, is scheduled to give birth Nele requests Mats' presence at her side. His flight is booked. The date has arrived. Now all he has to do is get on the thirteen hour flight from Buenos Aires to Berlin. But what Mats doesn't know is that his daughter has been kidnapped. Partway through the flight he receives a call telling him that for his daughter and grandchild to live, Mats must make the plane crash before it reaches its destination…
What I've loved about my recent plane thriller readathon is that despite having a plane as one of the main plot points of the story, they've all been quite different reads. At no point have I felt that I've read the story before, under a different title with a different author. That's certainly the case with Seat 7A. Fitzek has taken the plane thriller and done something really quite different with it. I will say that if you're looking for a story based in reality then there are certain aspects of this story which you may find hard to believe. But if you're looking for something that's thoroughly entertaining then oh boy, you've found it!
The opening prologue immediately pulls the reader into the story. You want to know what's happened and who is being spoken about. The pace doesn't really let-up from that point forward. I was intrigued and I wanted to know more. As Mats boards the plane the reader discovers the extent of his phobia. He's purchased several seats as at different points during the flight, were it to crash, there is a specific seat which is deemed to be the safest. Mats plans to move to each seat to ensure he survives, not realising at this point that he will be responsible for any forthcoming disaster. But that doesn't include seat 7a. Seat 7a is the most dangerous seat on the plane, which he gives to another passenger following a mix up with her booking. On boarding however, Mats' carefully planned coping mechanism fails, when he discovers another passenger asleep in one of his seats…
I really enjoyed the 'weapon' the author gives Mats in order to crash the plane. It was completely different to everything else I've read out there and provided a very juicy psychological aspect to proceedings.
Would I recommend this book? I would, yes. Seat 7a is a gripping psychological thriller which I enjoyed from start to finish. If you haven't read a Fitzek novel before I would advise you to go in with an open mind and just go with the flow. There were a couple of phrases used which perhaps worked better in their original German. I found them a little jarring at points but overall the translation was great. I have several more Fitzek novels on my TBR including Passenger 23 which is set on a cruise ship. I think that will make a nice change from the plane thrillers 😂. Lots of fun, highly entertaining and quite a ride! Recommended.
Seat 7a by Sebastian Fitzek (translated by Steve Anderson was published in the UK by Head of Zeus on 5th August 2021 and is available in hardcover, paperback and digital formats (please note, the following links are affiliate links which means I receive a small percentage of the purchase price at no extra cost to you): | amazon.co.uk | Waterstones | Foyles | Book Depository | bookshop.org | Goodreads | damppebbles bookshop.org shop |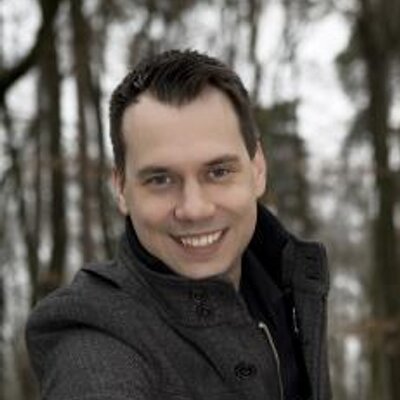 Sebastian Fitzek was born in Berlin in 1971. After going to law school and being promoted to LL.D., he decided against a juridical profession for a creative occupation in the media. After the traineeship at a private radio station he switched to the competition as head of entertainment and became chief editor later on, thereafter becoming an independent executive consultant and format developer for numerous media companies in Europe. He lives in Berlin and is currently working in the programme management of a major capital radio station.