"A SMALL TOWN. A SHOCKING CRIME.
YOU'LL SUSPECT EVERY CHARACTER. BUT YOU'LL NEVER GUESS THE ENDING.

Ben Harper's life changed for ever the day his older brother Nick was murdered by two classmates. It was a crime that shocked the nation and catapulted Ben's family and their idyllic hometown, Haddley, into the spotlight.

Twenty years on, Ben is one of the best investigative journalists in the country and settled back in Haddley, thanks to the support of its close-knit community. But then a fresh murder case shines new light on his brother's death and throws suspicion on those closest to him.

Ben is about to discover that in Haddley no one is as they seem. Everyone has something to hide.

And someone will do anything to keep the truth buried . . ."
Hello and welcome to damppebbles. Today I am delighted to share my review of Twelve Secrets by Robert Gold. Twelve Secrets was published last week (Thursday 3rd March 2022) and is available in hardcover, audio and digital formats with the paperback to follow later this year. I chose to read and review a free ARC of Twelve Secrets but that has in no way influenced my review. My grateful thanks to Millie at Sphere Books for sending me a proof copy.
Ben Harper is a crime journalist but his own traumatic story is the biggest draw in recent history. Because Ben's brother, at the tender age of 14, was killed alongside his best friend by two classmates. The tragedy shook the small town of Haddley and will never be forgotten. Now, 20 years later, another murder has been committed, miles away from the small town, but with links back to Haddley and the deaths of Nick and Simon. Suddenly Haddley is in the spotlight again and everyone is a suspect. When there's a killer in your midst who can you trust? And just how far will they go to make sure their secrets stay buried…?
I do love a small town claustrophobic thriller and Twelve Secrets delivers on that front in spades. As the story builds the suspicion and intrigue mount and I found myself questioning every single character. I read a lot of crime fiction so I'm always on the lookout for where the story is heading, how the threads will eventually connect. But I wasn't able to do that with Twelve Secrets. It's cleverly and intricately plotted ensuring the reader can't predict where the story is headed.
Ben is a great lead character, very well-written and multi-layered, and I'm pleased to see this is the first book in a new series featuring him. I enjoyed that in this first outing, we really got to know him well. I also really liked PC Dani Cash who is one of the officers investigating the most recent murder. She has a fascinating backstory and I hope we get to meet her again in future books.
The plot is well paced and intriguing throughout. I will admit that with the various characters (there are quite a few) who are all linked to each other in a variety of different ways, I did get a little confused at times but that might just be me. I took to writing down the names and making brief notes to help connect the dots. It did help. Having a number of characters who 'couldvedoneit' helped increase the suspense and intrigue though, widening the pool of suspects, which worked well. I'm just easily confused, lol!
Would I recommend this book? I would, yes. Twelve Secrets is a compelling mystery which I enjoyed reading. There are many twists and turns along the way which kept me on my toes. Very little about the story was obvious, it felt fresh and exciting. I loved the setting, I loved the lead characters (Ben and Dani), I loved the way author throws twist after twist at the reader as the story reaches its climax. An assured solo debut from an author to watch. I'm looking forward to being reacquainted with Ben Harper on his next outing soon. Recommended.
I chose to read and review a free ARC of Twelve Secrets. The above review is my own unbiased opinion.
Twelve Secrets by Robert Gold was published in the UK by Sphere Books on 3rd March 2022 and is available in hardcover, audio and digital formats with the paperback to follow later in the year (please note, the following links are affiliate links which means I receive a small percentage of the purchase price at no extra cost to you): | amazon.co.uk | Waterstones | Foyles | Book Depository | bookshop.org | Goodreads | damppebbles bookshop.org shop |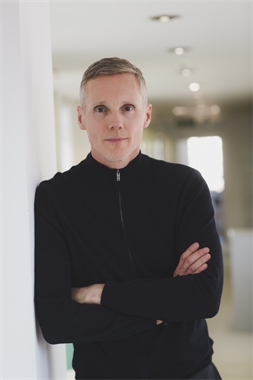 Originally from Harrogate in North Yorkshire, Robert Gold began his career as an intern at the American broadcaster CNN, based in Washington DC. He returned to Yorkshire to work for the retailer ASDA, becoming the chain's nationwide book buyer. He now works in sales for a UK publishing company. Robert now lives in Putney and his new hometown served as the inspiration for the fictional town of Haddley in Twelve Secrets. In 2016, he co-authored three titles in James Patterson's Bookshots series.