"When Rob decides the family needs to get away for the summer Jess is not convinced – won't all the things they're escaping be waiting for them on their return? But the kids are thrilled, and before long their idyllic little cottage, the sea air, and the feel of skin sticky from sun-cream, lollies and sand, begins to work its magic. Jess allows herself to sink into the holiday vibes – the family even make holiday friends.

The summer heat intensifies Jess – ever vigilant – unearths a secret, a problem she's sure she can help solve. But things are not always as they seem. The water may look inviting but even the gentlest looking waves can hide the deadliest undercurrents.

As autumn approaches, Jess – and the reader – will come to realise this is going to end in a way no-one could have imagined…"
Hello and welcome to damppebbles. Today I am delighted to be joining The Family Retreat blog tour. The Family Retreat by Bev Thomas will be published in hardcover and audio next week (that's Thursday 25th August 2022) with the digital format already available and the paperback to follow next year. I chose to read a free ARC of The Family Retreat but that has in no way influenced my review. My grateful thanks to Sophie at Faber & Faber for sending me a proof copy.
I am addicted to summer thrillers this year. Last year I had a thing for flight-based thrillers. This year it's definitely the 'summer holiday gone horribly wrong' vibe I am loving! So when The Family Retreat landed on my radar I was, of course, drawn to it. I love the cover. It screams 'PERIL' at me, with the child in the ocean, and I found the blurb to be very intriguing. Plus a lot of the summer thrillers I've read recently have been set overseas but The Family Retreat is based in beautiful Dorset, which was also a pull. It's an extremely well-written, suspenseful, dark tale which I devoured.
General Practitioner, Jess and her screen-writer husband, Rob are having extensive work done on their London home. In a bid to avoid the dust and the noise they pack up their young family and head to the Dorset coast for several weeks. Although initially unsure, Jess soon realises that the move could be a blessing as she's already taking a hiatus away from her patients and the practice. The Gibson family soon become friendly with the small, local community, including the annoyingly perfect Helen and her more likable husband, James, who are also temporary residents of the community and have children of a similar age. Jess's strong desire to know her new neighbours better reveals a secret which she is sure, with her experience and contacts, she can help with. But Jess's interfering in other people lives, her meddling in things which don't concern her, could have deadly consequences for her new community…
The Family Retreat is a suspenseful family-based thriller which I found very compelling with strong characterisation. Jess is an intriguing woman who to me felt overworked and repeatedly overlooked, both at work and at home. Yet the need to prove herself, go above and beyond, pushes her forward. This is very much her story, told from her point of view. When she meets Helen, Jess is drawn to her. She finds her guarded and intriguing, she wants to become friends, but Helen holds back. I found the relationship between the two women absolutely fascinating. I could feel Jess's need to connect more with Helen but Helen was very closed off. I became very invested in the characters' lives, I was keen to find out how things were going to end for these people. And what a jaw-dropping ending it is.
This is a well-paced tale where tension builds slowly over the course of the book. I adored the sweeping, dramatic setting which could be picture perfect one minute and a brooding, angry, dangerous threat the next. There's a sub-plot featuring Jess's parents which I thought really added to the story. Making characters that already felt real to me even more believable. With the extended absence of husband Rob (away on a business trip in the US), with the strange behaviour of her father, with the pressure to return to work, with two young children to look after and the need to fit into a new community, it's no wonder that Jess has the weight of the world on her shoulders.
Would I recommend this book? I would, yes, The Family Retreat is the perfect summer thriller if you're looking for a smart, sophisticated read with superb characterisation and well-written suspense.  It's a very human story with an unexpected twist in the tale which I thoroughly appreciated. I enjoyed the time I spent with the characters. Some are definitely more likable than others but I really warmed to Jess, despite her meddling, and grew to like her more and more as the story progressed. The Family Retreat is a slow-build, suspense filled tale of closely guarded secrets which I very much enjoyed. Recommended.
I chose to read and review a free ARC of The Family Retreat. The above review is my own unbiased opinion.
The Family Retreat by Bev Thomas was published by Faber & Faber on 25th August 2022 and is available in hardcover, audio and digital formats with the paperback to follow (please note, the following links are affiliate links which means I receive a small percentage of the purchase price at no extra cost to you): | amazon.co.uk | Waterstones | Foyles | Book Depository | bookshop.org | Goodreads | damppebbles bookshop.org shop |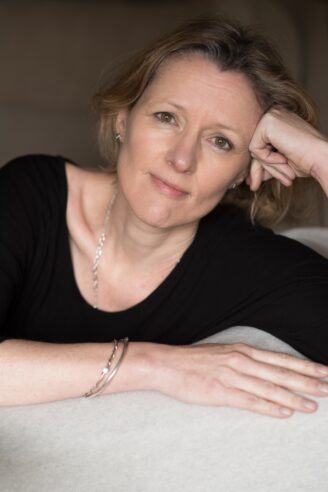 Bev was a clinical psychologist in the NHS for many years. She currently works as an organizational consultant in mental health and other services. She lives in London with her family.