"Sweden 2012. When Inspector Gunnar Barbarotti returns to work after a terrible personal tragedy his boss asks him to investigate a cold case, hoping to ease him back gently into his police duties.

Five years previously a shy electrician, Arnold Morinder, disappeared from the face of the earth, the only clue his blue moped abandoned in a nearby swamp. At the time his partner, Ellen Bjarnebo, claimed that Arnold had probably travelled to Norway never to return. But Ellen is one of Sweden's most notorious killers, having served eleven years in prison after killing her abusive first husband and dismembering his body with an axe. And when Barbarotti seeks to interview Ellen in relation to Arnold's disappearance she is nowhere to be found . . .

But without a body and no chance of interviewing his prime suspect Barbarotti must use all the ingenuity at his disposal to make headway in the case. Still struggling with his personal demons, Barbarotti seeks solace from God, and the support of his colleague, Eva Backman. And as he finally begins to track down his suspect and the cold case begins to thaw, Barbarotti realizes that nothing about Ellen Bjarnebo can be taken for granted . . .

The Axe Woman is the fifth and final Inspector Barbarotti novel from bestselling author Håkan Nesser."
Hello and welcome to damppebbles. Today I am delighted to share my review of The Axe Woman by Håkan Nesser (translated by Sarah Death). The Axe Woman was published by Mantle Books on 1st September 2022 and is available in hardcover, audio and digital formats. I chose to read and review a free ARC of The Axe Woman but that has in no way influenced my review. My grateful thanks to Chloe at Mantle Books for sending me a finished copy.
As a fairly avid reader of crime fiction I have a number of rules when choosing a book. The biggest one being (and this is a lesson learnt through time and experience) when reading serialised detective fiction always, ALWAYS start at the beginning with the first book. Never, NEVER go into a series part-way through. But there are occasions when the look and the sound of the book are just too tempting, and it becomes almost impossible to resist. Which is what happened when The Axe Woman by Håkan Nesser landed on my radar. Despite being the fifth (and final!) book in the series, I couldn't let this one pass me by, so I shoved the rules to one side and got stuck into this excellent novel as soon as it arrived at damppebbles HQ.
Inspector Gunnar Barbarotti returns to work following a personal tragedy only for his senior officer to ask him to investigate a five-year-old cold case. It feels to Barbarotti as though he's been given 'busy work'. Something to test whether he's fit to return to the force, a task to gently ease him back in before being given a more challenging case. But he can't be sure of Asunander's motives so decides to investigate the disappearance of Arnold Morinder to the best of his ability. Morinder disappeared from the town of Kymlinge, Sweden without a trace in August 2007. Reported missing three days later by his partner Ellen Bjarnebo, no trace of Morinder (apart from his discarded blue moped) was ever found. But the name Ellen Bjarnebo is well known to the local police. Ellen Bjarnebo, or Helgesson as she was previously known, is the notorious Axe Woman of Little Burma. A woman who twenty years ago killed her husband and took an axe to his body to hide the evidence. Barbarotti is determined to track the elusive Axe Woman of Little Burma down and get to the bottom of what happened to Morinder. Who really is Ellen Bjarnebo, why did she kill her first husband in such a brutal manner and what does she know about the disappearance of Arnold Morinder…?
The Axe Woman is a masterfully written and very compelling piece of crime fiction which I thoroughly enjoyed. I was initially a little concerned about reading the fifth book in a series, despite being strongly drawn to this one, but at the very start of the novel a tragedy befalls Barbarotti and, despite having never read any of the previous books, I could feel the character had been signigicantly altered. This isn't perhaps the version of Barbarotti those more familiar with the series know. I must say I absolutely adored the characters in this book. For me, the characters can make or break a novel, but in this instance they only added to the overall appeal of the book. They felt real and believable, I became invested in them. So much so that I will be going back to the first book in the series so I can get to know the regulars better.
Told in the past and present, and from a number of different points of view, this beautifully written slow-burn mystery delivers on every count. The suspense is handled extremely well keeping the reader immersed in the story. On the odd occasion when I did have to put the book down, I was always excited to return to the novel and be reunited with Barbarotti and DI Eva Backman. At times I thought I knew where the storyline was heading, but I was wrong. The reveal is delivered in such a way that it's really quite shocking, which I appreciated.
Would I recommend this book? I would, yes. The Axe Woman is an expertly written mystery which had me glued to the pages and immersed in a world I didn't want to leave. It's very clear to me why Håkan Nesser is so well thought of in the crime fiction world; his writing, his characters and his settings are superbly constructed, and I cannot wait to read more by this author. The Axe Woman is an intelligent, heartfelt, somewhat emotional novel which can easily be read as a standalone, despite being the fifth and final book in the series. Yes, you do miss out on some of the history between the characters, the odd reference to an earlier case, but The Axe Woman is written in such a way that as you progress through the book, you learn everything you need to know. If I didn't know better and I just picked this book up off the shelf, I would have assumed it was a standalone mystery. I'm certainly not qualified to say this having only read one book but this felt a fitting end to the series. Everything is tied off neatly and with understated style. No big, showy fireworks but with a decision that could lead to something…or nothing at all. A superb character-driven novel which I thoroughly enjoyed losing myself in. Recommended.
I chose to read and review a free ARC of The Axe Woman. The above review is my own unbiased opinion.
The Axe Woman by Håkan Nesser (translated by Sarah Death) was published in the UK by Mantle Books on 1st September 2022 and is available in hardcover, audio and digital formats (please note, the following links are affiliate links which means I receive a small percentage of the purchase price at no extra cost to you): | amazon.co.uk | Waterstones | Foyles | Book Depository | bookshop.org | Goodreads | damppebbles bookshop.org shop | damppebbles amazon.co.uk shop | damppebbles amazon.com shop |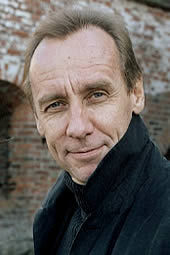 Håkan Nesser is a Swedish author and teacher who has written a number of successful crime fiction novels. He has won Best Swedish Crime Novel Award three times, and his novel Carambole won the Glass Key award in 2000. His books have been translated from Swedish into numerous languages.
Håkan Nesser was born and grew up in Kumla, and has lived most of his adult life in Uppsala. His first novel was published in 1988, but he worked as a teacher until 1998 when he became a full-time author. In August, 2006, Håkan Nesser and his wife Elke moved to Greenwich Village in New York.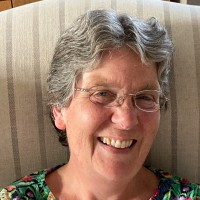 Sarah Death is a translator, literary scholar, and editor of the UK-based journal Swedish Book Review. Her translations from the Swedish include Ellen Mattson's Snow, for which she won the Bernard Shaw Translation Prize. She lives and works in Kent, England.