"If you're on the list you're marked for death.

The envelope is unremarkable. There is no return address. It contains a single, folded, sheet of white paper.

The envelope drops through the mail slot like any other piece of post. But for the nine complete strangers who receive it – each of them recognising just one name, their own, on the enclosed list – it will be the most life altering letter they ever receive. It could also be the last, as one by one, they start to meet their end.

But why?"
Hello and welcome to damppebbles. Today I am delighted to share my review of Nine Lives by Peter Swanson. Nine Lives is published by Faber Books today (that's Thursday 3rd March 2022) in hardcover, audio and digital formats. I chose to read and review a free eARC of Nine Lives but that has in no way influenced my review.
I've said this before and I'll say it again (and again, and again I expect), I am officially Peter Swanson's biggest fan. I ADORE his books. It started when I read A Kind Worth Killing many moons ago (pre-blog) and my love for his work has grown with each new release. Rules for Perfect Murders shot straight to the top of 'my favourite books ever list' in 2020 and every new book is the highlight of my reading year. Nine Lives has been on my radar for a while now, and based purely on the synopsis, I knew I was going to enjoy every second of it. And oh boy, I really did!
An envelope drops through the door and lands on the mat. Upon opening it you see a list of names, including yours. You think nothing of it and toss the letter in the bin. But then you hear of an unfortunate death and the name rings a bell. It's a name from the list. A coincidence, you think to yourself. That is until the same thing happens to another name on the list. Nine complete strangers, all marked for death. Can the authorities connect the dots and discover who is killing the nine seemingly random people and why, before they all perish…
Absolutely flipping marvellous! It's so easy to lose yourself within the pages of a Swanson novel and Nine Lives is no exception. I read this book over the course of 24 hours, taking only necessary breaks and ignoring pretty much everything else that was happening around me. I love the premise of the book. With an enthusiastic nod to Agatha Christie's And Then There Were None (which is my favourite of her novels) Nine Lives effortlessly hooked me and kept me rapt until the very last word.
The book is told from multiple points of view which could have been confusing but the author has skilfully managed to keep the characters from overlapping and blending into each other. Hearing from nine different characters, getting nine different points of view would, in some other books, mean only skimming the surface and not really getting any real depth of character. But the author gives the nine enough backstory along with an opportunity to share their thoughts and feelings about their situation, to create a connection with the reader. You know deep down that they're most likely doomed but I found myself hoping that perhaps one or two, five or six might make it to the end.
Would I recommend this book? I would, yes. I loved the concept of Nine Lives before I'd even cracked the cover and it did not disappoint one jot! Twisty, unexpectedly emotional, chock full of delicious suspense and very entertaining. Add to that Swanson's unmistakable suspense-laden style, glimpses of the author's passion for classic crime, a cast of fascinating characters and a compelling whodunit, all of which make Nine Lives a must read for all crime fiction fans. I remain Swanson's number one fan and I will fight* anyone who says otherwise, lol! Highly recommended.
*Obviously I won't. I'm against all forms of violence. But I will 'grrrrrr' in your general direction if you disagree 😂
I chose to read and review a free eARC of Nine Lives. The above review is my own unbiased opinion.
Nine Lives by Peter Swanson was published in the UK by Faber Books on 3rd March 2022 and is available in hardcover, audio and digital formats (please note, the following links are affiliate links which means I receive a small percentage of the purchase price at no extra cost to you): | amazon.co.uk | Waterstones | Foyles | Book Depository | bookshop.org | Goodreads | damppebbles bookshop.org shop |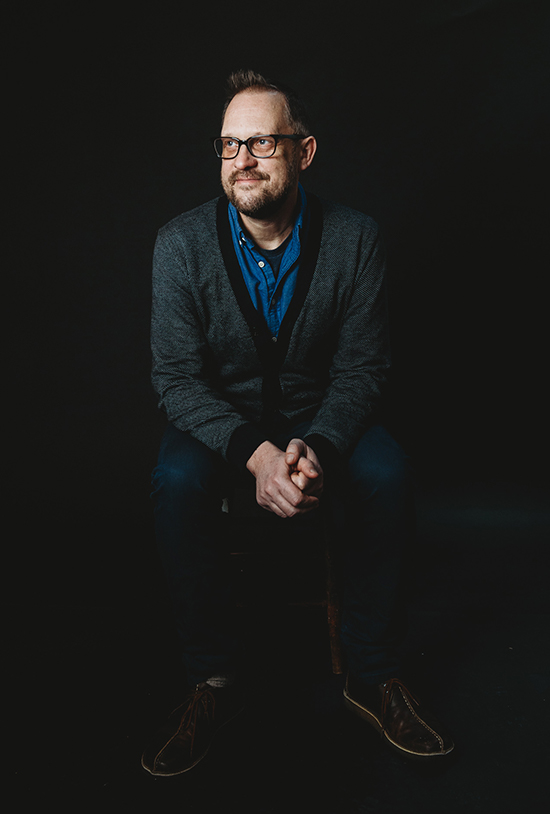 Peter Swanson is the Sunday Times and New York Times best selling author of eight novels, including The Kind Worth Killing, winner of the New England Society Book Award, and finalist for the CWA Ian Fleming Steel Dagger, Her Every Fear, an NPR book of the year; and his most recent, Nine Lives. His books have been translated into over 30 languages, and his stories, poetry, and features have appeared in Asimov's Science Fiction, The Atlantic Monthly, Measure, The Guardian, The Strand Magazine, and Yankee Magazine.
A graduate of Trinity College, the University of Massachusetts at Amherst, and Emerson College, he lives on the North Shore of Massachusetts with his wife and cat.