"All murder mysteries follow a simple set of rules.

In the 1930s, Grant McAllister, a mathematics professor turned author, worked them out, hiding their secrets in a book of crime stories.

Then Grant disappeared.

Julia Hart has finally tracked him down. She wants to know what happened to him.

But she's about to discover that a good mystery can be murder to solve . . ."
Hello and welcome to damppebbles. Today I am delighted to share my review of Eight Detectives by Alex Pavesi. Eight Detectives was published by Penguin Books on 5th August 2021 and is available in hardcover, paperback, audio and digital formats. I chose Eight Detectives as one of my '20 Books of Summer' reads as I've been keen to make a start on since it arrived at damppebbles HQ last year. It's also part of my '12 books in 12 months challenge'.
As a side note to the '20 Books of Summer Challenge', today is officially the last day of the challenge and I've only managed to read 14 of my selected books. Which is a bit pants, in my opinion. I'll post an official end of challenge post soon with the very disappointing facts and figures. However, what I will say is that I will be reviewing all of the 14 books I've read, I just won't manage to do so within the challenge window.  So look out for '20 Books' reviews coming your way over the next few months and into 2023 😲 (I know it's not quite within the rules but hey, what can you do…?? 😂🙈)
Editor Julia Hart has been tasked with tracking down an elusive professor of mathematics turned author to discuss republishing his self-published novel 'The White Murders'. Grant McAllister wrote a research paper titled 'The Permutations of Detective Fiction' which examined the mathematical structure of murder mysteries. From there 'The White Murders' was born. But the book, featuring seven short stories, each containing one of McAllister's rules, was not successful. Which is why Julia has been tasked with locating McAllister on a remote Mediterranean island and convincing him to update and republish the work with her publisher, Blood Type Books. But on arrival at the island, Julia discovers there is more than one mystery to solve…
Eight Detectives is a complex, clever, assuredly written debut perfect for fans of the golden age of crime. The reader is presented with seven short stories, all of which feature one aspect of McAllister's mathematical observations, the rules he believes are required in a murder mystery. Now, if you're anything like me and mathematics is not your thing, then please don't worry. The rules are fairly basic principles, for example, you need at least two suspects otherwise it's not a murder mystery. Well, yes. How many victims can you have in a murder mystery? As many as you see fit. Following the first short story the reader is introduced to the two main characters in the book, Julia and Grant. This pattern continues for the entire novel; short story followed by analysis/discussion between writer and editor. These conversations were the sections I looked forward to the most, particularly as they tie everything together. They were very intriguing, I wanted to know more about the characters – particularly the elusive and mysterious professor. I think the author deserves an award for the amount of work and planning that's gone into Eight Detectives. I don't think this could have been an easy book to write with so many individual, standalone short stories, all within the same 1930s time period but all very different. With the overarching storyline of Julia and Grant keeping everything together.
Would I recommend this book? If you're a fan of the golden age of crime, prefer a slower pace to your books or like a novel which makes you think then yes, I think you will enjoy Eight Detectives. This book received a lot of hype when it was first published but for me it fell a little short. I do feel I'm in the minority though. My favourite story in the book was the clear nod to Agatha Christie. I also enjoyed the first story set in Spain, the other stories I struggle to remember. There are some lovely twists and turns as the reader approaches the end of the book, several surprises which made me smile but I can't help feeling that it just missed the mark for me. A great concept, cleverly written with interesting characters which I would recommend to fans of the golden age of crime.
Eight Detectives by Alex Pavesi was published in the UK by Penguin Books on 5th August 2021 and is available in hardcover, paperback, audio and digital formats (please note, the following links are affiliate links which means I receive a small percentage of the purchase price at no extra cost to you): | amazon.co.uk | Waterstones | Foyles | Book Depository | bookshop.org | Goodreads | damppebbles bookshop.org shop |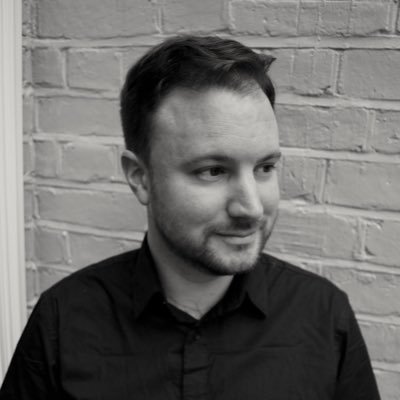 Alex Pavesi lives in London, where he writes full time. He previously worked as a software engineer and before that obtained a PhD in Mathematics. He enjoys puzzles, long walks and recreational lock picking. Eight Detectives is his first book.